What happens when an agency switches to FlutterFlow?

The answer in this story is a lifestyle meditation app that hit first-place in the education App Store in Eastern Europe. This app was built by the talented team at AppFul.Pro, an agency based in the Czech Republic, in less than 2 months after switching to FlutterFlow. It went on to achieve a remarkable 4.8 rating in the App Store, a perfect 5.0 rating in the Google Play Store, over $100,000 in client-reported revenue, and 250,000 users & counting. As a result, Ab.Money has become a go-to app for those seeking mental well-being and stress management.

You can check out the full video here:
Project Details:
Ab.Money is a free meditation and mindset app designed for the creator, Alexandra Belliakova (also known as Sasha Belaire). It is currently available in both the App Store and Google Play Store, and offers both English and Russian language versions, each with unique functionality tailored to the user's preference. Although AppFul collaborated with Alexandra for over 2 years using a different no-code tool, they launched a FlutterFlow build within 2 months (Feb 2022 - March 2022).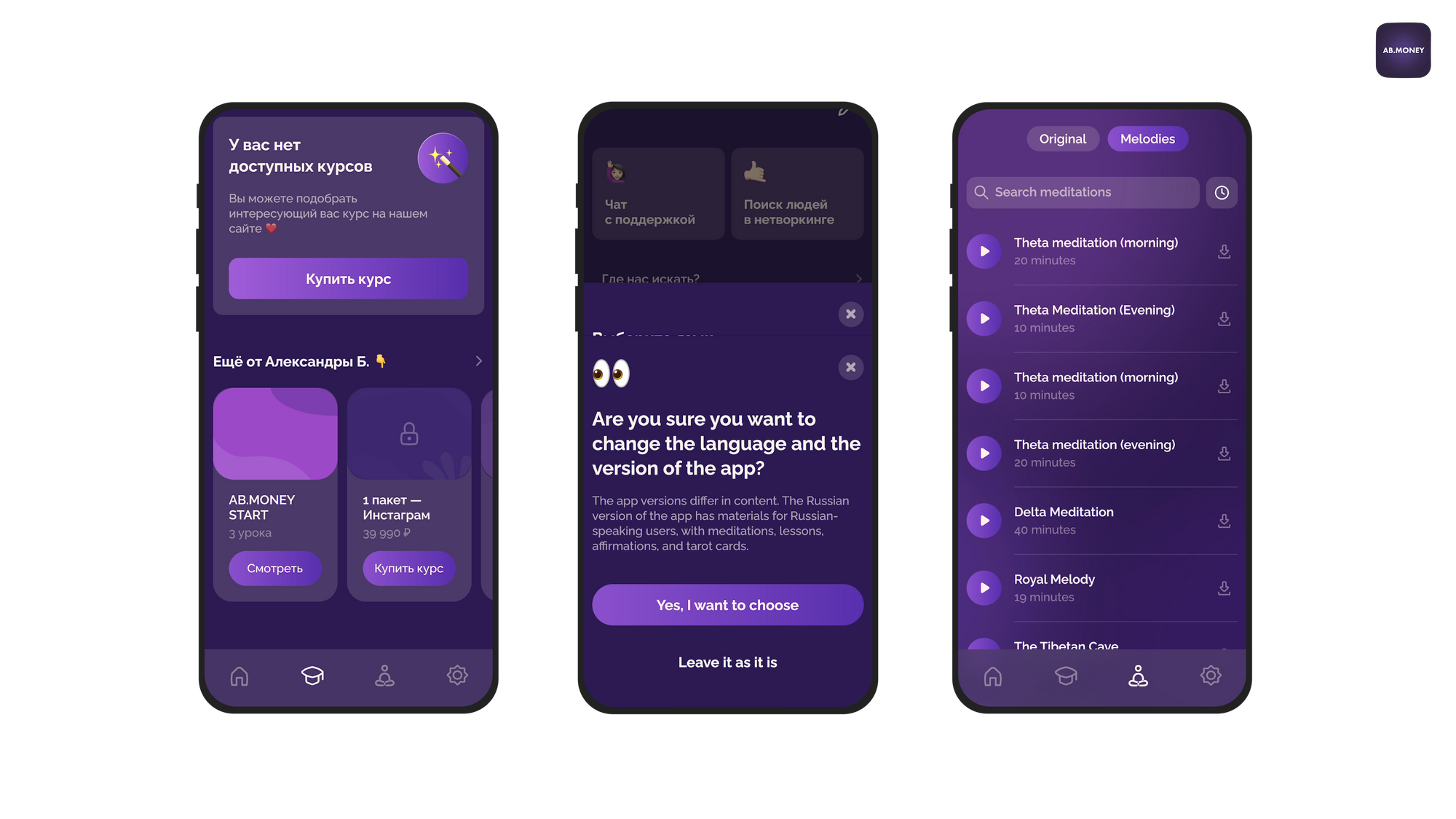 The Decision to Switch to FlutterFlow:
In 2021, Ilya, one of the founders of AppFul.pro, was approached by Alexandra's team to build Ab.Money. After building and delivering 6-7 versions of the app, the team faced scalability issues, specifically when their app reached around 4,000 users. Seeking a solution, they made the switch to FlutterFlow. Ilya, in particular, began utilizing FlutterFlow due to its custom function capabilities, seamless integration with third-party software, and the ability to collaborate effectively among team members.


"We realized that we can't scale quickly due to limitations of Adalo at around 4000 users and our client wanted features that could not be done with this tool, so I switched to FlutterFlow"
-Ilya, Co-Founder of Appful.Pro


Feature Showcase:
Ab.Money boasts a wide range of features that cater to a users meditation and mindset needs.

1. Original Meditations by Sasha Belaire are available in both Russian & English. The team also built a custom audio player within FlutterFlow's IDE.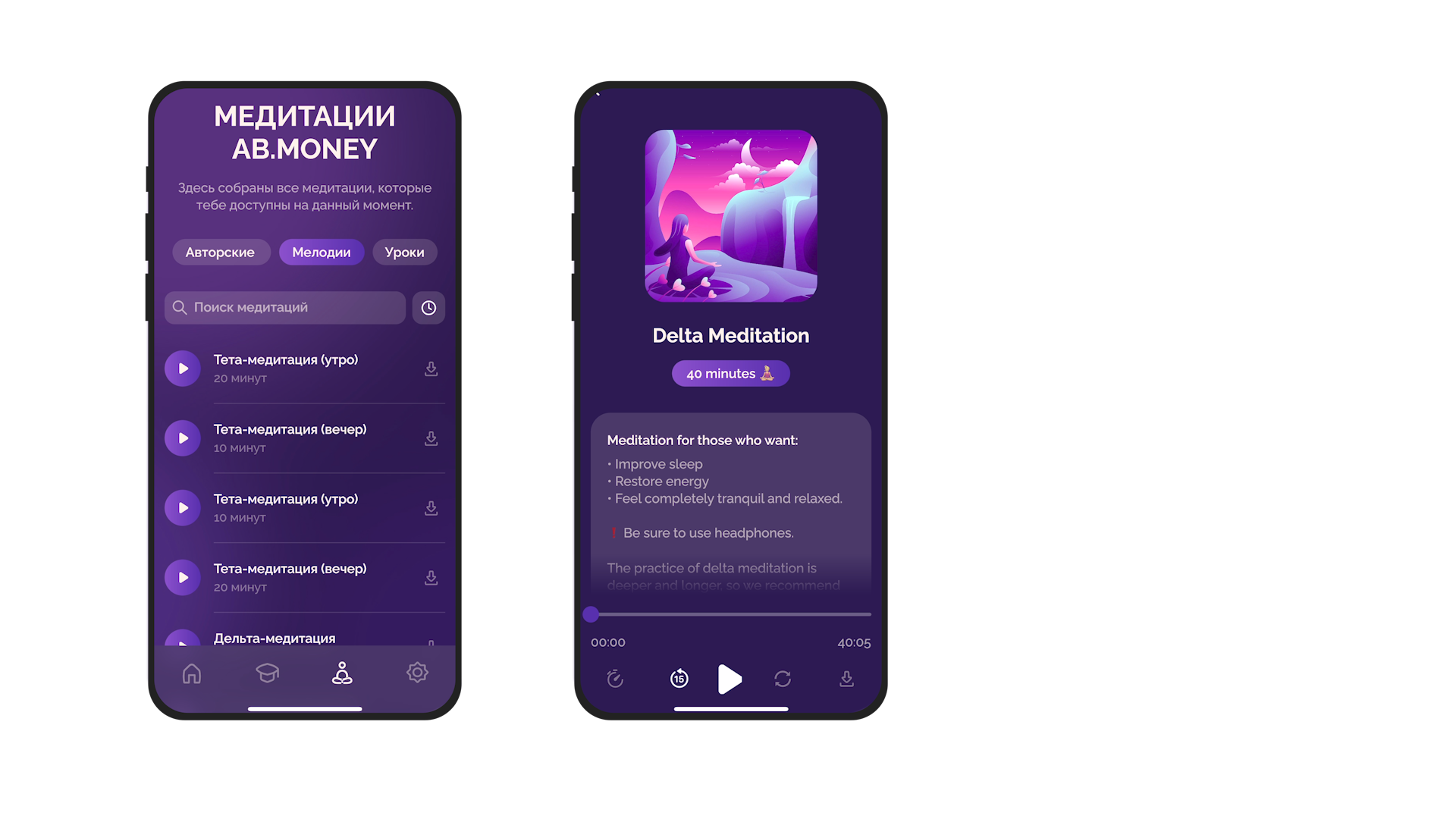 2. Russian-Language users have access to embedded video courses, which were accomplished using FlutterFlow's conditional visibility feature.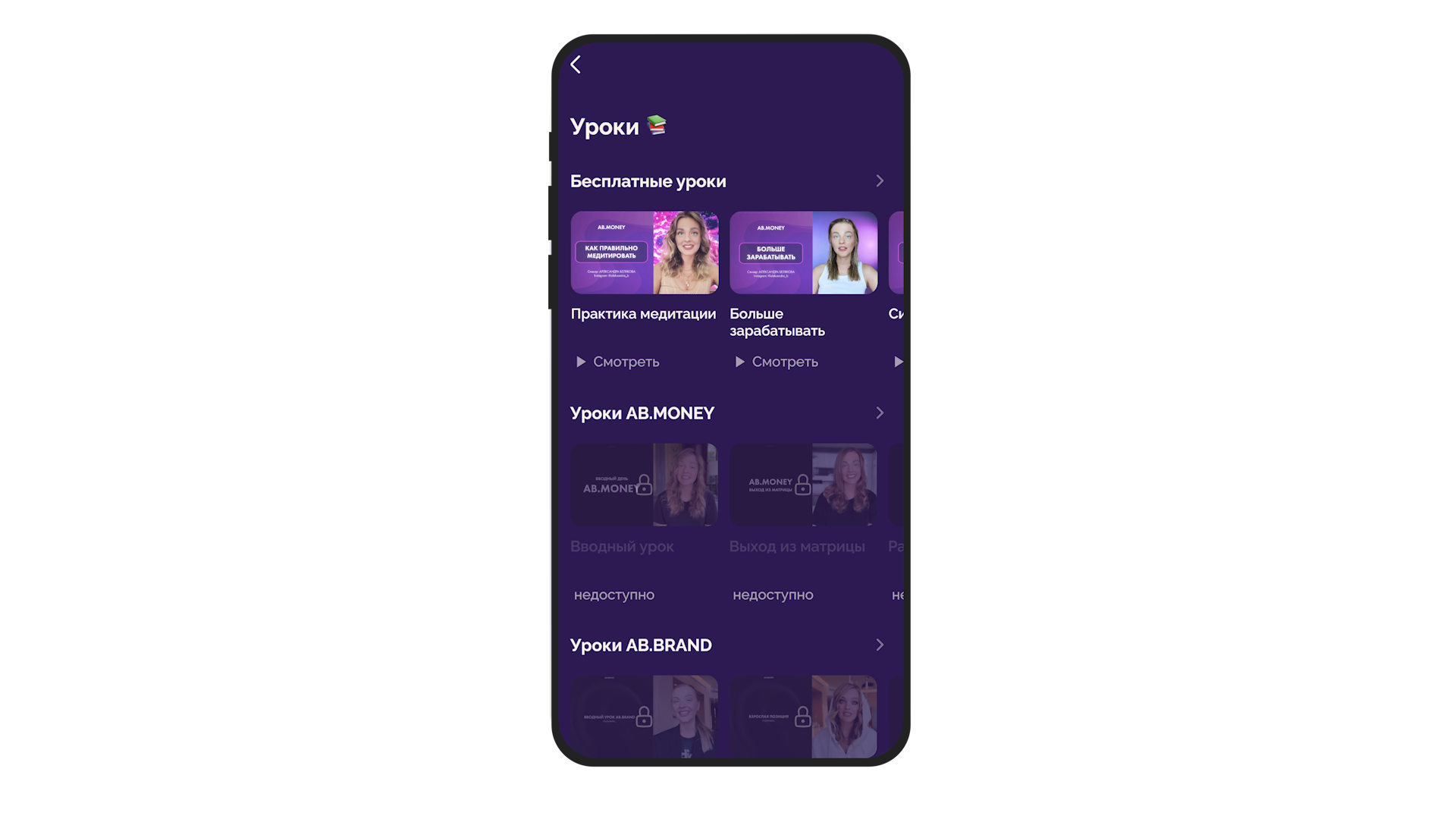 3. A loading screen developed with no-code, a daily tarot card generated using custom code, and the ability to share + download is a popular feature for users.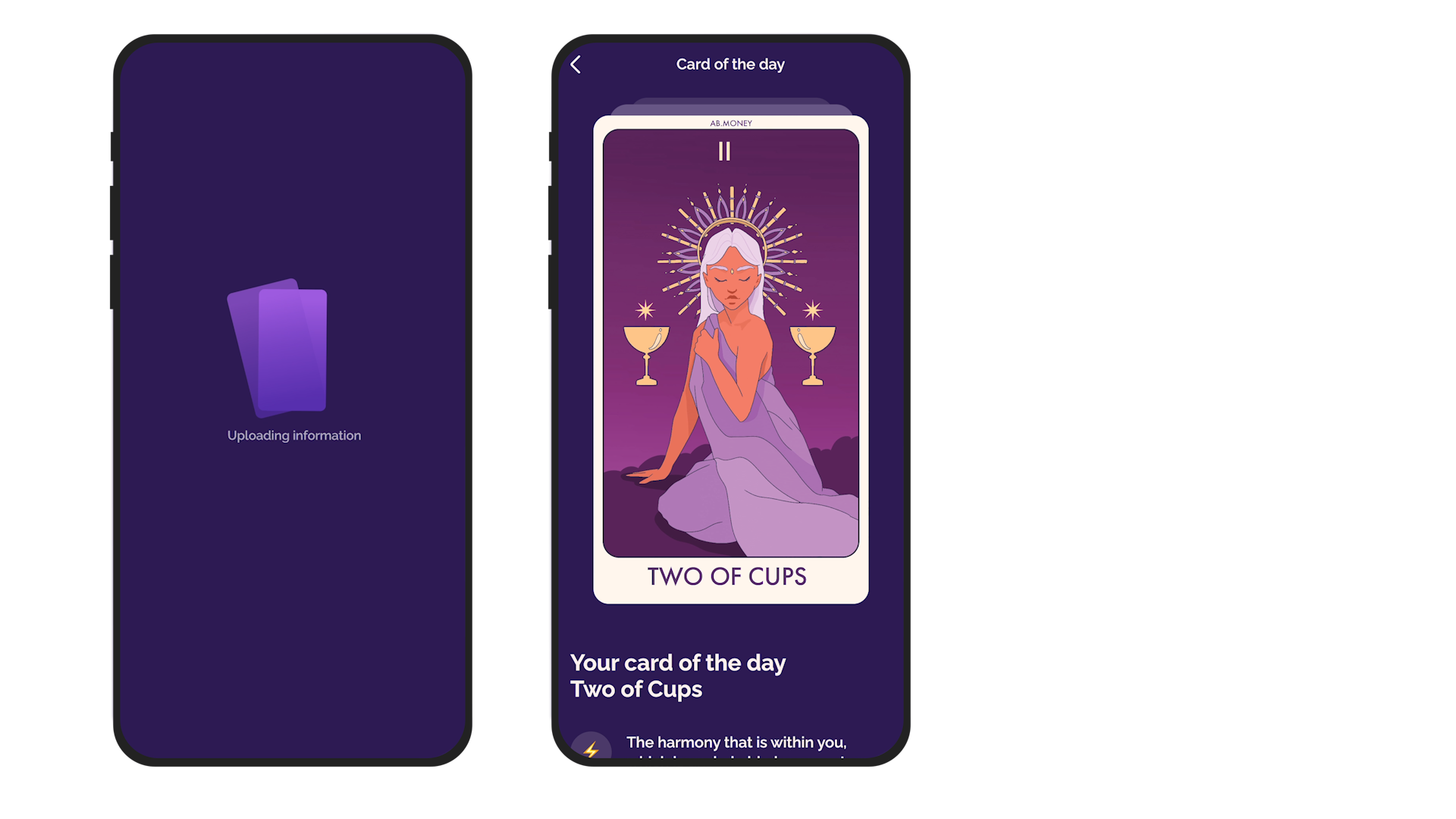 4. The app features an Affirmations feature that uses FlutterFlow's random data generator and the client's content to present users with daily motivation.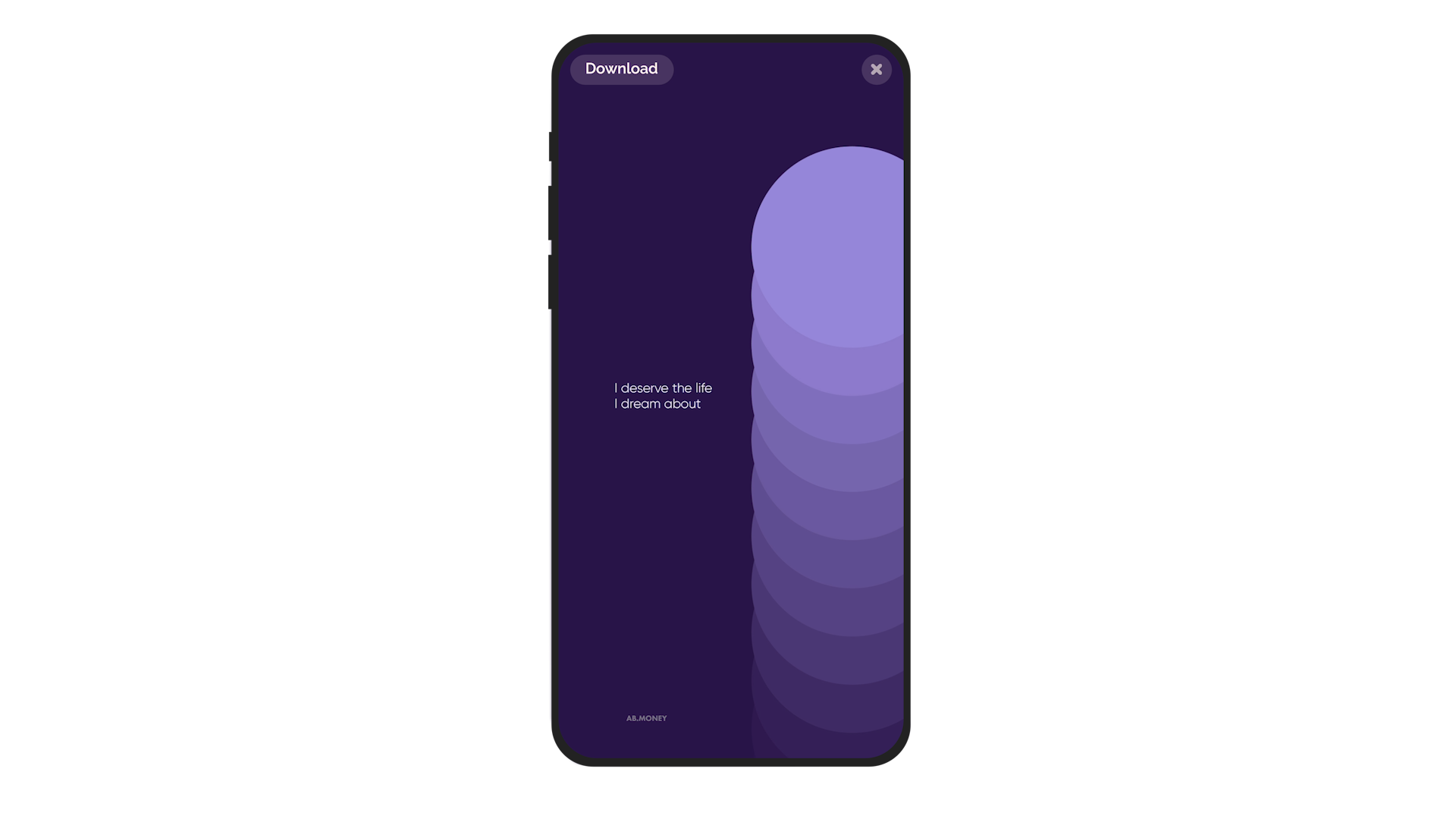 5. AppFul.Pro utilized Firebase as a backend and Revenue Cat for payments seamlessly by using FlutterFlow 's built-in integrations. The team also integrated a third-party tool, Make, for no-code workflow automation.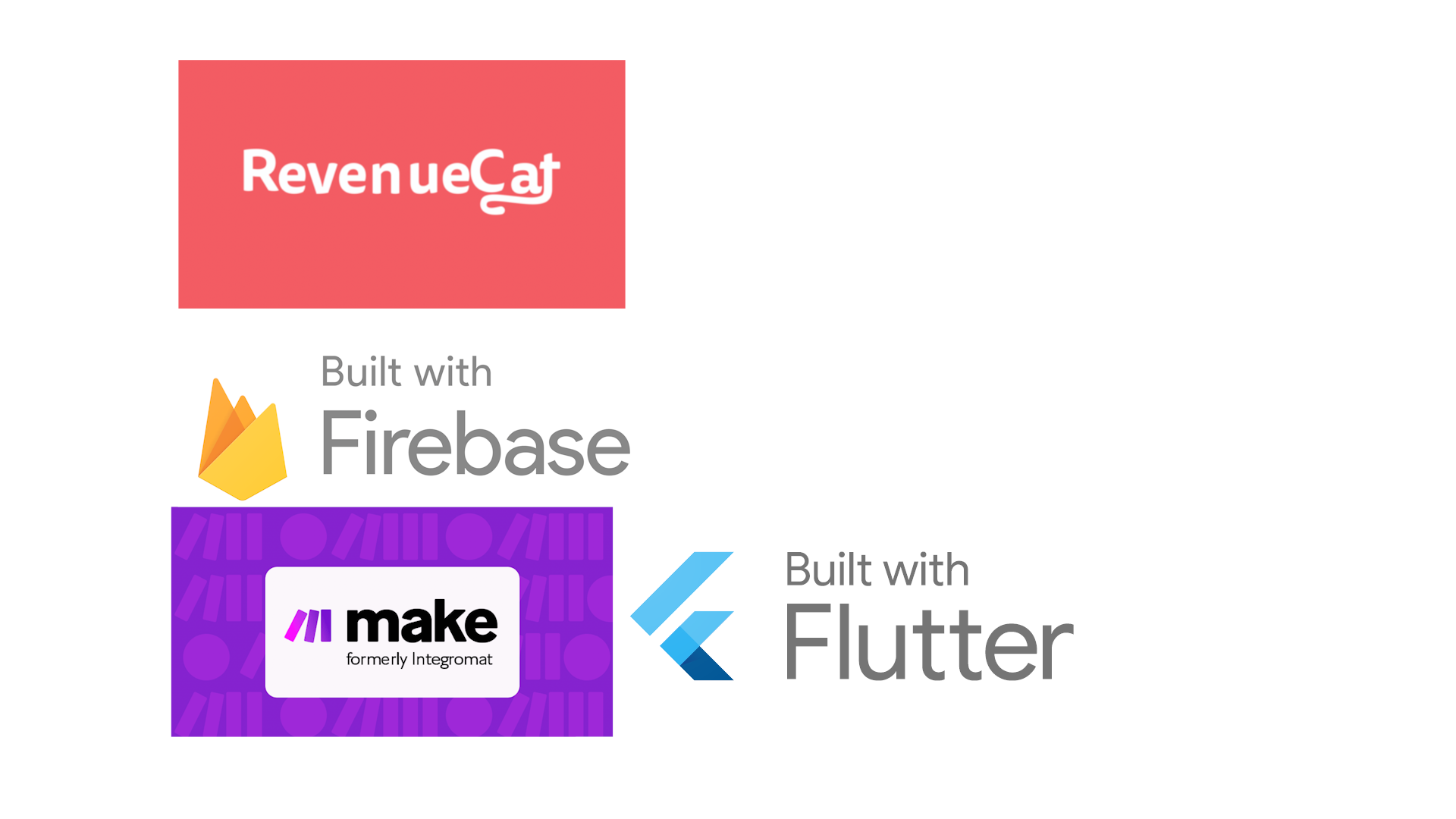 6. Russian-Language users can document their emotions, progress, and goals through 4 different diaries. User-Data was hosted on Firebase and managed through FlutterFlow's Content Manager.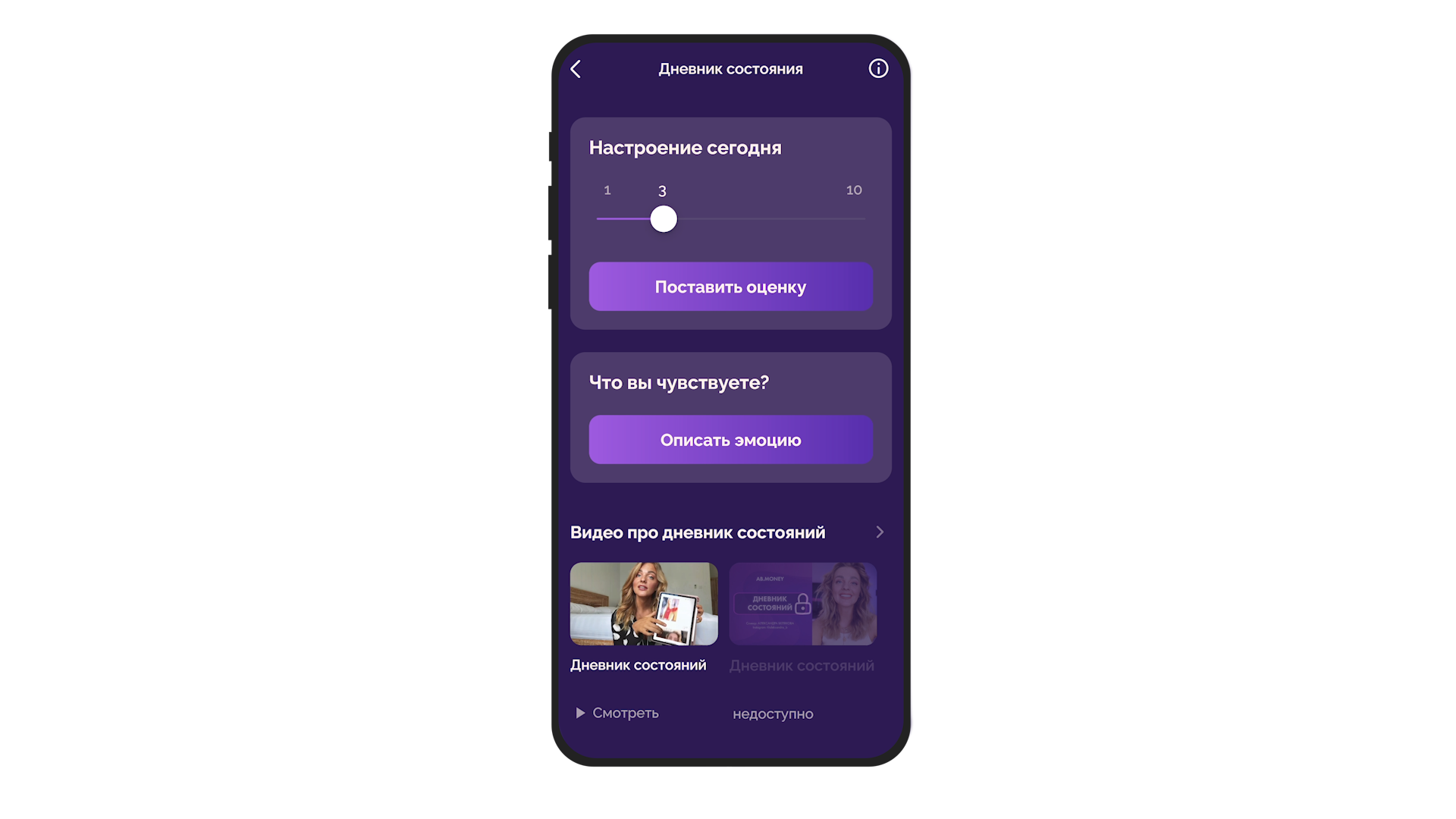 Implementation and Customization with FlutterFlow: The Appful team leveraged the power of FlutterFlow's native features to build the majority of Ab.Money's functionalities.


"I would say 80-90% of the app we built using FlutterFlow's native features"
-Ilya, Cofounder of Appful.Pro


When speaking to Ilya, he noted Conditional Visibility and the ability to design seamless user experiences with FlutterFlow's native widgets as key to their development process. FlutterFlow's conditional visibility function enabled the team to offer specific features, currency options, and content, exclusively to the Russian-language users. Furthermore, the team utilized FlutterFlow's built-in widgets to design unique user-flows - specifically for the affirmations and tarot card features.

However, Ilya cited the ability to add custom functionality and download all the code as a core-driver of switching to FlutterFlow. His team built out custom actions, functions, and widgets to create a unique app experience. The video showcases an example of a custom function created by the team to prevent user's from utilizing their account on multiple devices.

Overall, FlutterFlow provided the speed, scalability, and flexibility necessary to bring Ab.Money to life.
Results and Future Prospects:
The development of Ab.Money involved a dedicated team consisting of a designer, two FlutterFlow developers, a Flutter developer for custom code, a QA tester, and a project manager. This collaboration has resulted in a highly successful application, with currently over 115,000 active users and 250,000 downloads. The app has received an impressive rating of 4.8 out of 5 stars on the application store and has secured the top spot in the education category for Eastern Europe. Moreover, the client has reported revenue of over 100,000 from the application itself. As AppFull's agency continues to grow, they remain committed to building more apps on FlutterFlow.

If you would like to learn more, You can check out Ab.Money and AppFul.Pro to guide you in your development journey.

If you're ready build different, you can start by creating an account at FlutterFlow.io!